Looking For A Great Deal On A Home?
Find It Here Today!
About
Find That Dream Off-Market Property
DISTRESSED PROPERTY ALLIANCE is one of the area's premier sellers of off-market real estate properties. Whether you are looking for your family's "forever home" or are in the market to buy your next investment property, we are excited to be a part of your journey and are ready to help you make the best decisions for your situation.
With a large inventory of properties ranging from handyman specials to move-in ready luxury homes, we are excited to help you find the perfect house to fit your lifestyle. Because we are able to buy homes at well below market value, we're happy to be able to pass the savings on to you.
We are confident that our dedication to making your experience a smooth and successful one will be evident right away.
Even if we don't have your dream home in our current inventory, we're confident that if you join our Buyers List of off-market real estate investment properties, we will have something that meets your specific wants and needs very soon.
We work with a large network of real estate investors with a diverse offering of properties including new homes, foreclosures, short sales, fixer-uppers, rental properties, and much more.
No matter what type of house you're looking for, we are sure that we can find it. Our mission is to work hand in hand with all parties and to handle every situation with the utmost professionalism and care. We know that this is an exciting time and we look forward to working with you.
Our Team Specializes In Investor Deals
With a wealth of experience in buying and selling homes under our belts, our team and network of real estate experts have handled some of the most complicated real estate transactions on the market today.
Our Principal has worked in the Real Estate field for 12 years and is a Member of the National Association of Realtors. Whether you're looking to buy your forever home or your next investment property, we are dedicated to closing your transaction in the way that's best for you.
We will not be acting as your real estate agent or broker, but we are excited about working directly with you OR with your agent or broker if you are represented by one. If you have additional questions on agencies please contact your local real estate commission.
Featured Property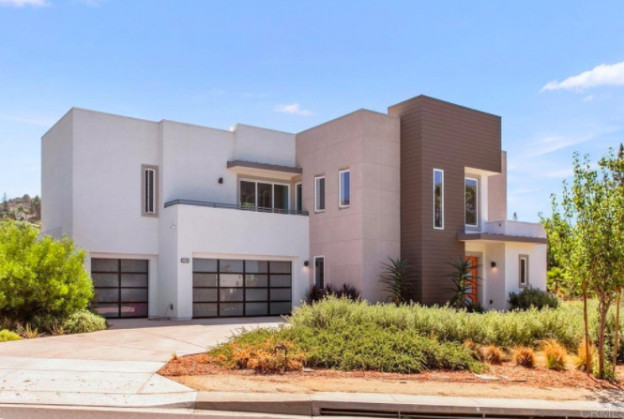 2481 San Clemente Ave
Vista, CA
Modern Architectural off-market 4 BR 3.5 bath SFR for SALE - $100,000 plus equity...! Brand new Modern Architectural SFR with over 1.2 million ARV in San Diego County. 4 Bedrooms 3.5 baths. 3140 Sq ft. Attached 3-car Garage. Distinctive Modern Architecture. Modern kitchen and bathrooms with designer finishes. Multiple patios. Gorgeous views. Spacious backyard. List of Features .....!! Eye-catching Architectural details - Drought-resistant landscaping - 3 car garage - Tons of curb appeal - Indoor-Outdoor living - Spacious Open Plan - Double Height Entryway - Great Room with access to backyard - Designer Master Bathroom with modern tub and feature wall - Kitchen has brand new appliances, modern subway tile backsplash - Large semi-circular driveway for guest parking - Multiple Patios - Large windows throughout the house - Beautiful serene views from backyard - Huge backyard with room for koi pond or pool - Prestigious community - List of Investor Features.....!! Great potential for rental income - Airbnb rents at $5000/month - ARV = $1.3 Million - ASKING PRICE = $1.15 Million - Comps available on request
Our Services
Testimonials
"Tori was a big help at a critical time"

"Tori listens to her clients and brings visions to life"
Recent Posts
Photo Tips For A Standout Property Listing

How do you get your listing from good to great? You take your shot… And then you take it again. I'm talking about pictures! As a real estate investor, I'm always surprised by the photos that agents, or other investors, choose to include with their property listings. Dirty mirrors, pet food bowls, and broken swing […]

What's Your WHY?

Before finding your why, building a business is just work… But once you find your WHY, the work has purpose. Around here, we talk a lot about finding freedom. For some people, freedom is their why. They just want to be free of many different things… their job, their boss, their time deficit, their financial restrictions. But for most people, finding freedom […]

What is a Home Owner's Association (HOA)?

A home owners association (HOA) is an organization that is put together by a real estate developer when planning a new development project. This management organization sets the rules and regulations of a community and is in charge of the upkeep of common areas within a development such as pools or landscaping. What is a […]